Higher education jobs at Georgia State University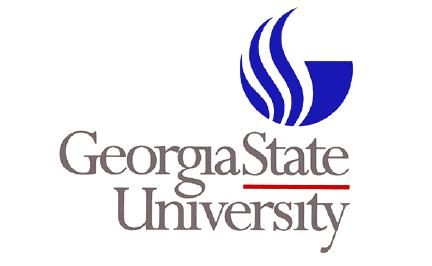 An Enterprising Urban Research University
Georgia State University, an enterprising urban public research university, is a national leader in graduating students from widely diverse backgrounds.
Centered in the historic financial hub of downtown Atlanta, the university provides more than 32,000 students with unsurpassed connections to the city's business, government, nonprofit and cultural organizations.
The university offers 250 undergraduate and graduate degree programs in more than 100 fields of study in its eight colleges and schools: the Andrew Young School of Policy Studies, the Byrdine F. Lewis School of Nursing and Health Professions, the College of Arts and Sciences, the College of Education, the College of Law, the Honors College, the Institute of Public Health and the J. Mack Robinson College of Business.
Georgia State University homepage: http://www.gsu.edu
Showing 0 higher education jobs at Georgia State University.
Subscribe today
to be notified by e-mail about the latest Humanities positions!
---